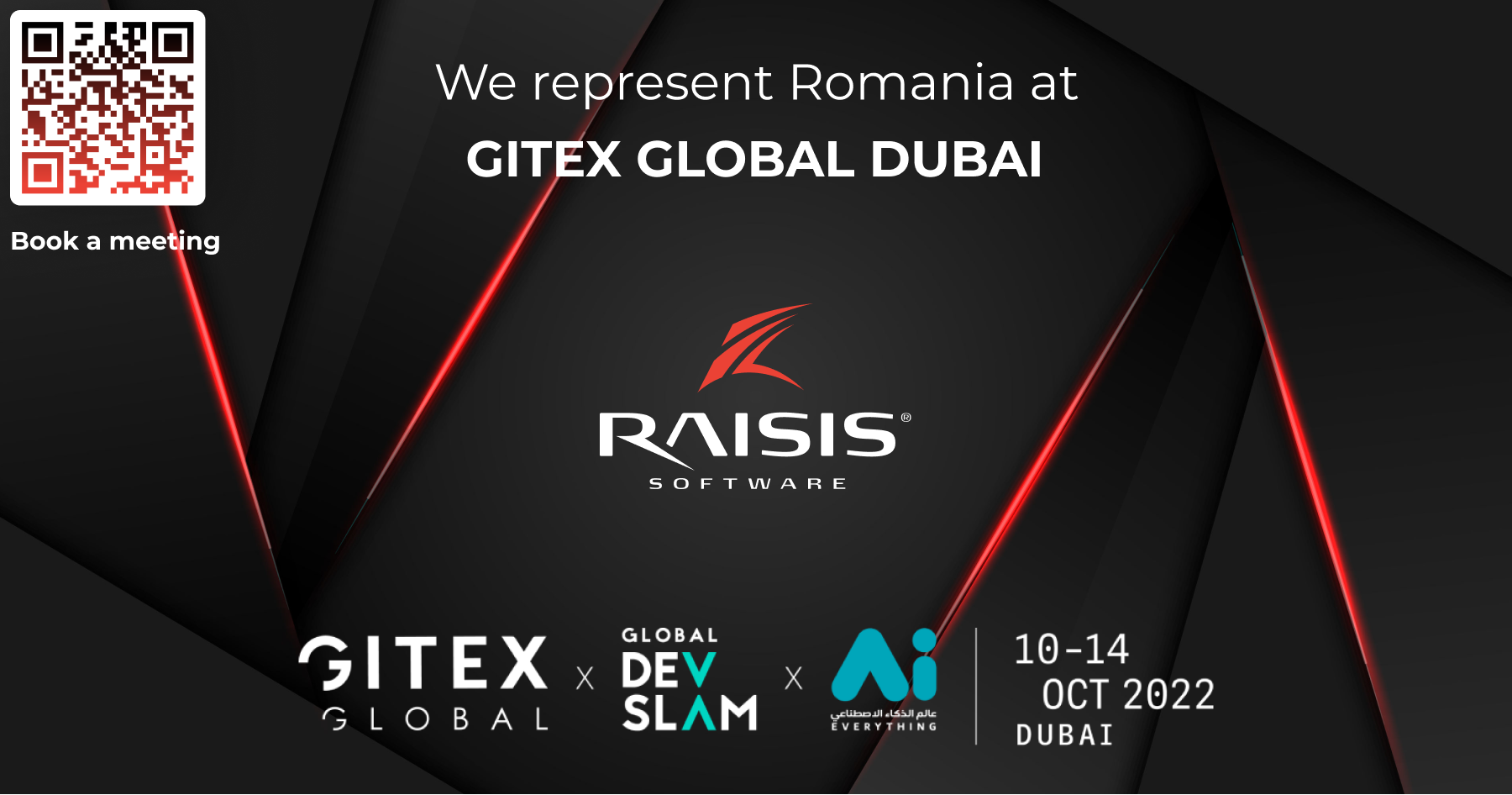 "Along with you in the digital age" is our motto and because we like to keep our word and keep you updated with the latest news and discoveries in the field of IT, we are delighted to announce the participation of our team as an exhibitor of the Romanian delegation, at the world's largest event dedicated to developers and the technology community, Gitex Global Web 3.0.
GITEX GLOBAL unifies the world's most influential ecosystems advancing business, economy, society and culture through the sheer power of innovation, and in 2022 the event will take place between October 10 and 14 at Dubai World Trade Center. This year among the incredible new launches and cutting-edge developments in 5G, Artificial Intelligence, Cloud & Edge, Cybersecurity, Fintech, Blockchain, Data Analytics and Smart Cities, are Coding, Xverse and Sustainability.
During the 5 days of the event, RaisisSoftware, as an exhibitor of the Romanian delegation, will have the opportunity to meet more than 5,000 leaders and innovators from tech powerhouses and startups. There will be over 500 hours of hard-hitting talks across 14 conference verticals, as well as over 15 highly engaging business and technical workshops. We will be able to access global tech enterprises and startups from more than 170 countries and over 400 of the most active investors, and last but not least, we will witness first-hand revolutionary tech inventions and solutions presented for the first time in the region.
If we made you curious and you would like to join us at the largest and most inclusive tech show in the global digital economy, that brings together seven communities in one awe-inspiring ecosystem in Dubai: tech enterprises, governments, startups, investors , coders, academia and youth, you can get an appointment with our team by clicking on the link below.
Book a meeting with RaisisSoftware
About RaisisSoftware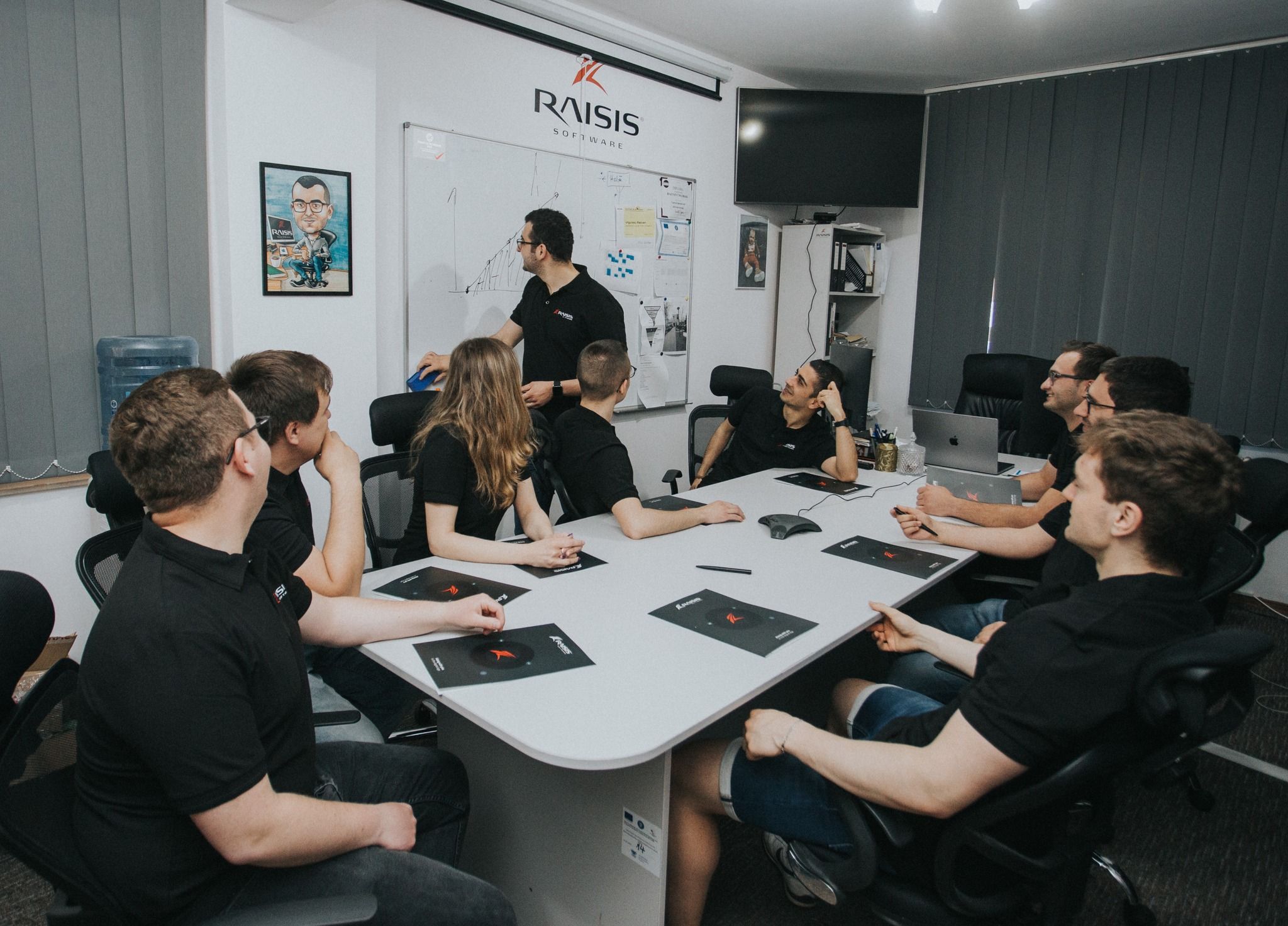 RaisisSoftware is a software development agency based in Suceava, established in 2019, which in a relatively short time has evolved into a strong company, made up of young, motivated and ambitious people. Our mission is to get involved in streamlining a company's internal processes, as well as to improve its online presence and visibility, through a complete set of customized solutions. In the three years since we have been working in the IT field both in Romania and globally, we have developed customized web applications both for start-ups and for small and medium-sized companies, helping their managers to optimize their internal processes through customized digital solutions (management platforms such as customized CRMs/ERPs/WHMs, presentation websites, online stores, mobile apps).
Our team consists of React JS, Node JS programmers, Project Managers, Designers and Web Designers highly trained to be with you in all stages of the project, from specification analysis, design and creation of platform design to its development and maintenance. If you want to have a strong image of your business online or you are looking for a web application developer, presentation website, online store for your company, raisissoftware.com is at your service and promises you quality services performed by to a team of professionals. Do not hesitate to contact us by email at [email protected] or by visiting our website www.raisissoftware.com.